---
TM Hughes & Son install and repair Taps in Benfleet and the surrounding areas.
Our services include
Tap Installation
Tap Repairs
Free Quotes
Tap Installation
There is a vast range of Taps on the UK market to suit all designs and styles of kitchens and bathrooms. These include
Traditional Taps
These classic taps feature separate hot and cold water handles and are often found in older homes.
Contemporary Taps
Offering a modern twist, contemporary taps usually have a sleek design and are mixer taps or monobloc taps with single levers.
Designer Taps
High-end, luxury taps with unique designs, materials, and finishes are often used in top-end kitchens and bathrooms.
Eco-Friendly Taps
These taps reduce water consumption when equipped with water-saving features such as aerators or flow restrictors.
Tips For Choosing The Perfect Tap
Matching Tap style with your home's decor: Choose a Tap design that complements the overall aesthetic of your kitchen or bathroom.
Considering Tap functionality and ease of use: If ease of use is essential, choose taps with user-friendly features, such as single-lever mixers or quarter-turn handles.
Factoring in water pressure and compatibility: Ensure the tap you select is compatible with your home's water pressure and plumbing system.
Evaluating energy and water efficiency: Opt for taps with built-in water-saving features to minimise waste and reduce utility bills.
The Tap Installation Process
Our Plumbers install taps quickly and efficiently. Here's a typical procedure
Preparing for tap installation: Removing old taps and cleaning the area.
Installation: Our Plumber carefully assembles and mounts the new Tap, connecting it to the Plumbing system and ensuring a watertight seal.
Post-installation checks and adjustments: Our Plumber will test the tap for proper function, water flow, and temperature control, making any necessary adjustments.
Tap Repairs
Our Plumbers undertake various Tap repairs, which include fixing leaks and replacing washers and cartridges.
Repairs are swift and disruption-free. Here's a typical tap repair procedure
Turn off the water supply: Our Plumber turns off the water supply to the tap.
Remove tap handle: The tap handle is removed.
Inspect tap components: The Plumber checks for worn or damaged parts, such as the cartridge, spindle, or washers.
Replace washers or cartridges: The old washers or cartridges are removed and replaced with new ones.
Clean and lubricate: The taps are cleaned and lubricated if necessary.
Reassemble tap: The tap's reassembled carefully
Test for leaks: The water supply is turned back on the tap is tested for any leaks or issues.
Contact Us
If you require a quote for a new tap installation or need a repair, please contact us using the phone number or contact form below.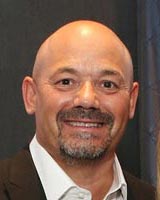 Hi, I'm Terry the founder and owner of TM Hughes & Son Gas Services
Please get in touch using the Phone Numbers or Contact Form below
---
---
---
---
Get A Price Now
Call Us – 01268 351075
Email Us or Request A Call-Back
---
---
0% Finance
For Boiler Installations & Repair
---