---
Power Flushing Grays
---
---
---
Welcome to TM Hughes & Son Gas Services Ltd. We provide Powerflushing services in Grays and the surrounding areas.
What Is Powerflushing?
Powerflushing is a specialised cleaning process to cleanse and maintain central heating systems. Over time, heating systems accumulate rust, sludge, and other debris, which can clog radiators, pipes, and heat exchangers, making the system less efficient.
If left untreated, this buildup can reduce heat output, higher energy bills, and even system breakdowns.
Powerflushing circulates a mixture of water and specialized cleaning agents at high velocity throughout the system. This forceful action dislodges and removes the unwanted debris, restoring the system to optimal operation.
Once the system is cleaned, it's refilled with fresh water and corrosion inhibitors to help prevent future buildup.
How Will I Benefit From Powerflushing?
As a homeowner or landlord, Powerflushing will benefit you in several ways:
Improved Efficiency
By removing sludge, rust, and other debris from the system, water will circulate more freely, ensuring radiators heat up more rapidly and rooms reach their desired temperatures faster. This means your boiler doesn't have to work as hard, which will reduce energy consumption.
Cost Savings
With a more efficient system, you are likely to see a decrease in your energy bills. Additionally, a well-maintained system will require fewer repairs and last longer, saving money in the long run.
Extended System Life
Sludge and debris can corrode system components over time. Keeping the system clean will prolong the lifetime of your boiler, radiators, and other components, postponing expensive replacements.
Quieter Operation
A system clogged with debris may cause noises like knocking, gurgling, or whistling. Powerflushing will eliminate these noises, leading to quieter operation.
Consistent Heat Distribution
Over time, sludge can lead to cold spots in radiators, making some parts of the room feel colder than others. Powerflushing will restore even heat distribution across radiators.
Protection Against Breakdowns
By preventing blockages and ensuring the system's smooth operation, Powerflushing will reduce the risk of unexpected breakdowns, especially during colder months when the heating system is constantly running.
Better Water Flow
Powerflushing will restore optimal water flow in the system, leading to faster heating times and better overall performance.
Improved Water Quality
The process often involves adding corrosion inhibitors to the system after the flush. These inhibitors will help protect the system components from future corrosion, ensuring the water quality remains high.
Do I Need Powerflushing?
Whether or not you need Powerflushing depends on various indicators related to the performance and condition of your central heating system. Here are some signs and scenarios that suggest you will benefit from Powerflushing:
Cold Areas on Radiators
If you notice that your radiators are warm at the top but cold at the bottom, this could be a sign of sludge or debris buildup, which restricts the water flow.
Noisy Boiler or Radiators
Unusual noises like knocking, gurgling, or whistling from your boiler or radiators can indicate that air is trapped in the system due to the accumulation of debris.
Discolored Water
If the water from your radiators is discoloured when you bleed them, it could be a sign of corrosion inside, suggesting that a Powerflush might be beneficial.
Heating System is Slow
If your system takes a long time to warm up, it could be due to blockages in the pipes or radiators, preventing the free flow of water.
Frequent Repairs
If you need to call an engineer regularly to address issues with your heating system, a thorough Powerflush might address the root cause of these problems.
Old Systems
Older systems that haven't been maintained or cleaned for years can greatly benefit from Powerflushing to remove years of accumulated debris and sludge.
Before Boiler Installation
Suppose you're getting a new boiler installed. In that case, it's often recommended to perform a Powerflush to ensure the new boiler operates in a clean system, free from potential contaminants that could affect its performance.
Visible Signs of Corrosion
Suppose you notice signs of rust or corrosion on external parts of your radiators or boiler. In that case, it might indicate that internal parts are also affected, and a Powerflush could be beneficial.
If you observe any of these signs, call us, and one of our engineers will diagnose your system and establish if a Powerflush is required.
What Does Powerflushing Involve?
Here's a general outline of what Powerflushing involves:
Inspection
Before starting the powerflushing process, an engineer checks the heating system to ensure it's suitable for powerflushing.
Setup
The Powerflushing machine is connected to the heating system. Depending on the system's configuration, this can be done at the pump head, radiators, or a combination of points.
Chemical Additives
Specialised cleaning agents or chemicals are added to the system to help dislodge and dissolve the sludge and debris. These chemicals help to break down the rust and sludge, making them easier to flush out.
Flushing Process
The Powerflushing machine then circulates water (and the chemical mixture) through the heating system at high velocity but with low pressure. This ensures that no damage is done to the system. The high velocity of water dislodges the debris, sludge, and rust from the system components.
Debris Disposal
The Powerflushing machine has a filtration system that collects the sludge and debris. This waste is safely disposed of following the Powerflush, ensuring it doesn't re-enter the heating system or harm the environment.
Rinse
After flushing, the system is thoroughly rinsed with clean water to remove any remaining chemicals or debris.
Protection
Once the system is clean, a corrosion inhibitor is often added. This chemical helps protect the system from future rusting and corrosion, prolonging the life of the components and reducing the need for frequent flushing.
System Reconnection
The Powerflushing machine is disconnected, and the heating system is reconnected.
Final Inspection
The engineer will then run the heating system to ensure it's operating correctly. They might also bleed the radiators to remove any trapped air.
Get A Free, No-Obligation Quote
Please contact us using the phone number or contact form below for a free, no-obligation quote for Powerflushing.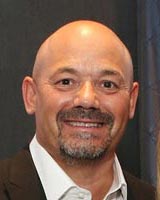 Hi, I'm Terry the founder and owner of TM Hughes & Son Gas Services
Please get in touch using the Phone Numbers or Contact Form below
---
---
---
---
Get A Price Now
Call Us – 01375 726 075
Email Us or Request A Call-Back
---
---
0% Finance
For Boiler Installations & Repair
---