---
Air Conditioning Grays
Installation, Service & Repairs
---
---
---
Welcome to TM Hughes & Son Gas Services Ltd. We install, service and repair Air Conditioning systems in Grays.
Gas Safe Registered Engineers
Free no-obligation surveys & quotes
No call-out charges for repairs
Domestic & Commercial Air Conditioning Systems
Here are some examples of the systems we install, service and repair in the homes and businesses in and around Grays.
Central Air Conditioning Systems
A central air conditioning system is a type of cooling system that distributes cooled and sometimes dehumidified air to multiple rooms in a building through a series of ducts and vents.
Central Air Conditioning System Benefits
Uniform Cooling: Provides consistent and even cooling throughout the home or building.
Improved Air Quality: Equipped with filters that trap dust, allergens, and other pollutants, leading to cleaner, fresher indoor air.
Quiet Operation: Central systems are generally quieter than individual room units since the noisiest component (the compressor) is outside.
Energy Efficiency: Modern central air conditioners are designed to be efficient, potentially leading to energy savings over time.
Aesthetic Appeal: Without visible units in each room (as with window units), homes retain a cleaner, unobstructed look.
Increased Property Value: Central air conditioning can enhance a property's market value and appeal to potential buyers.
Integrated Heating: Many systems are combined with heating, allowing for year-round climate control with one system.
Programmable Thermostats: Central systems can be paired with advanced thermostats for automatic scheduling, remote control, and smart home integration.
Safety: No open windows are required, which can be a security risk with window units.
Dehumidification: Along with cooling, these systems help reduce indoor humidity levels, enhancing comfort.
Long Lifespan: With proper maintenance, central air conditioning systems have a long operational life.
Zoning Options: Some central systems can be configured with zoning, allowing different areas or rooms to be cooled to different temperatures.
Split Air Conditioning Systems
A split air conditioning system, commonly called a "split system" or "split-type air conditioner," is a residential and commercial HVAC system composed of two main parts: an outdoor unit and an indoor unit.
Unlike central air conditioning systems, which rely on ductwork to distribute conditioned air throughout a building, split systems directly deliver air to specific zones or rooms.
Split Air Conditioning System Benefits
No Need for Ductwork: Ideal for homes or spaces where duct installation is impractical or too expensive.
Energy Efficiency: There is less potential for energy loss than ducted systems, which can have energy loss through the ducts.
Flexible Installation: Indoor units can be installed in various locations, from wall mounts to ceiling installations.
Quiet Operation: Generally quieter than window or through-the-wall air conditioner units since the noisy components (like the compressor) are located outside.
Aesthetic Appeal: Without window installations, rooms retain an unobstructed view and a sleeker appearance.
Individual Room Control: Each indoor unit can be controlled independently, allowing different temperature settings in separate zones or rooms.
Improved Air Quality: Many split systems have advanced filtration features that reduce allergens, dust, and other pollutants.
Safety: Window units can provide an entry point for intruders, but split systems are more secure.
Scalability: Adding more indoor units to an existing outdoor unit is often possible, allowing for phased expansion.
Less Invasive Installation: Without large ducts or major renovations, split systems can be installed with minimal disruption.
Dual Function: Many split systems can act as heaters and air conditioners, offering year-round use.
Mini Split Air Conditioning System
A mini-split air conditioning system, also known as a ductless split system, is a type of air conditioning system that provides zoned cooling (and often heating) without the need for ductwork.
This type of system is particularly useful in homes or buildings that need to have existing ducts or where adding ductwork would be impractical or too expensive.
Mini Split System Benefits
Ductless Design: Eliminates potential energy losses associated with ductwork, making them often more energy-efficient.
Zoned Comfort: Each indoor unit can be controlled independently, allowing for individualised temperature settings in different rooms or zones.
Flexible Installation: Indoor units can be wall-mounted, ceiling-mounted, or floor-standing, allowing for versatility in design and placement.
Compact Size: Mini-splits are compact and suitable for cooling individual rooms or zones, making them ideal for homes, additions, or areas where duct installation is not feasible.
Quiet Operation: Typically quieter than window units, as the noisy compressor and condenser components are outside.
Improved Air Quality: Mini-splits often come with multi-stage filtration systems, reducing dust, pollen, and other particulates in the air.
Energy Efficiency: Many modern mini-splits are designed with advanced technologies that optimise energy use, leading to potential savings on utility bills.
Aesthetic Appeal: Offers a cleaner look compared to window units, with only a small hole needed for the connecting pipe.
Safety: More secure than window units, which can provide an access point for intruders.
Easy Remote Control: Most have a remote control for easy adjustments and settings.
Heating Functionality: Many mini-split systems are heat pumps, allowing them to provide both heating in the winter and cooling in the summer.
Reduced Carbon Footprint: Due to their energy efficiency, they can be more environmentally friendly compared to traditional units.
Variable Refrigerant Flow (VRF) Systems
A VRF (Variable Refrigerant Flow) air conditioning system is an advanced type of HVAC system that allows for the control of the amount of refrigerant flowing to multiple evaporators (indoor units) from a single condensing unit (outdoor unit).
This technology ensures individualised comfort control, energy efficiency, and simultaneous heating and cooling in different zones or rooms.
VRF System Benefits
Zoned Comfort: Individual control of each indoor unit allows for tailored temperature settings in different zones or rooms.
Energy Efficiency: Optimised refrigerant flow and advanced technology contribute to significant energy savings.
Simultaneous Heating & Cooling: Certain VRF systems can heat one zone while cooling another, optimising comfort and efficiency.
Design Flexibility: Adaptable to various building and room types due to the range of indoor unit styles and the ability to use long pipe runs.
Space Saving: Reduced need for multiple outdoor units, as a single outdoor unit can service numerous indoor units.
Quiet Operation: Both indoor and outdoor units are designed for minimal noise, ensuring a quieter living or working environment.
Scalability: The system can be expanded by adding more indoor units, making it adaptable to future needs or phased projects.
Heat Recovery: Heat extracted from cooling processes can heat other zones, enhancing efficiency.
Reduced Operational Costs: Potential for lower energy bills due to the system's energy-efficient operation.
Advanced Control Systems: Offers features like scheduling, zoning, and energy monitoring for better user control and comfort management.
Long Lifespan: With regular maintenance, VRF systems can have a prolonged operational life.
Reduced Maintenance Costs: Due to their advanced design and diagnostics, VRF systems often have fewer maintenance issues than traditional systems.
Determine The Best Air Conditioning System For Your Property
We offer free, no-obligation surveys and quotes from our experienced engineers, who will help you determine the best air conditioning system for your property and budget.
Servicing & Repairs
We offer servicing and repairs for those of you who already have an air conditioning system installed, including no call-out charges.
Contact Us
If you would like a quote for a new air conditioning system or require servicing or repairs, please get in touch with us using the phone number or contact form below.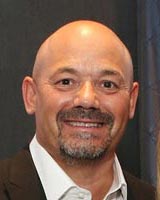 Hi, I'm Terry the founder and owner of TM Hughes & Son Gas Services
Please get in touch using the Phone Numbers or Contact Form below
---
---
---
---
Get A Price Now
Call Us – 01375 726 075
Email Us or Request A Call-Back
---
---
0% Finance
For Boiler Installations & Repair
---