---
Air Conditioning Brentwood
Installation, Service & Repairs
---
---
---
Welcome to TM Hughes & Son Gas Services Ltd, our experienced team of Gas Safe Registered engineers offering air conditioning services in Brentwood and the surrounding areas.
Whether you need an installation or service repair for your domestic or commercial Air Conditioning system, we are here to help by offering free no-obligation surveys and quotes.
Domestic Air Conditioning
Our domestic air conditioning services keep your home feeling cool and comfortable all year.
We offer installation, servicing and repairs with solutions for any size or style of property. It's never been easier to beat the heat and ensure you stay cool no matter the weather.
Benefits Of Home Air Conditioning
Comfortable Living
With air conditioning, you will stay cool and comfortable indoors on those hot and sticky summer days and nights. In addition, air conditioning helps avoid the dangers associated with hot weather, such as heat exhaustion and heat stroke, which pose a risk to young children and those over 65.
An Improved Night's Sleep
A cool bedroom isn't just a luxury. Enjoying restful sleep is essential, contributing to living a healthier life.
An Improvement In Air Quality
Air Conditioning Filters make a huge difference to the air quality of your home, effectively removing pollutants and allergens from the atmosphere and creating a healthier living environment for everyone in your home.
Moisture Control
Decrease d moisture and humidity helps keep mould and mildew at bay.
Commercial Air Conditioning
Keep employees and customers cool with Commercial Air Conditioning.
Our commercial installation, service, and repair services cover all types of businesses.
Not only does AC create a comfortable environment for those inside, but it also makes it safer and assists with specific production methods.
Ensure your company runs at optimal temperatures year-round by using our professional Air Conditioning services.
Benefits Of Work Air Conditioning
A comfortable working environment is a win for all involved. Both employers and employees reap the rewards of increased comfort, productivity and morale.
Regulated temperatures are better for electrical systems, computers, machinery and equipment as there's less chance of overheating.
Air Conditioning Installation
There are many benefits to our air conditioning design and installation services.
Having extensive experience and knowledge with air conditioning units allows our engineers to advise you on which system would be best suited for your home or business.
Depending on your needs and budget, our engineers will establish the most appropriate Air Conditioning system for you.
The system and parts we obtain are sourced at the best possible prices, and our installation costs are also very reasonable.
You can depend on our engineers to design, install and set up a system that cools throughout, meets all safety requirements and conserves energy without sacrificing efficiency.
The first step in having an Air Conditioning system designed and installed is to contact us and book your free no-obligation survey.
Air Conditioning Servicing
Without proper maintenance, an air conditioning system will eventually become inefficient and require more energy, resulting in higher running costs.
Furthermore, neglected systems are more susceptible to breakdowns, leading to expensive repairs.
Annual servicing of your air conditioning system is of utmost importance.
This ensures your unit operates efficiently, using minimal energy and reducing monthly energy costs.
We offer Air Conditioning Servicing at the best prices in Brentwood.
During the service, an engineer will inspect your air conditioning system for underlying faults that could become significant issues in the future.
They will clean the unit's internal components to remove any dirt or dust that may obstruct airflow.
Refrigerant levels are checked, and the electrical components, such as sensors, will be inspected to ensure proper operation.
After completing all maintenance tasks, the system will be turned on and tested to verify temperature output and correct function.
When the service is finished, the engineer will write a service record that proves you have had your system serviced by a qualified engineer. The record will come in handy if you ever need to make a claim against the warranty.
Annual servicing is highly recommended to get the most out of your air conditioning system.
Air Conditioning Repair
TM Hughes & Son understands the importance of Air Conditioning systems to occupants of residential properties and business owners. However, air Conditioning faults can be highly disruptive, especially in the warmer months.
Therefore, we offer same-day repair services with our experienced engineers to address faults or breakdowns.
Our engineers are experts in detecting and resolving various air conditioning issues, including refrigerant leaks, drainage problems, sensor malfunctions, etc.
We have access to the most advanced diagnostic tools to accurately diagnose and promptly repair any problems you may encounter with your Air Conditioning system.
We do not charge any call-out fees for our repair services.
Get In Touch
If you're interested in our Air Conditioning services, please get in touch with us today using the phone number or contact form below.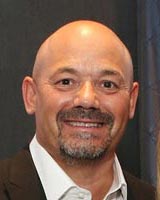 Hi, I'm Terry the founder and owner of TM Hughes & Son Gas Services
Please get in touch using the Phone Numbers or Contact Form below
---
---
---
---
Get A Price Now
Call – 01277 800075
Email Us or Request A Call-Back
---
---
0% Finance
For Boiler Installations & Repair
---