---
Air Conditioning Benfleet
Installation, Service & Repairs
---
---
---
Welcome to TM Hughes & Son Gas Services Ltd. We provide a variety of Air Conditioning Services in Benfleet and the surrounding areas.
We install, service and repair Air Conditioning systems in domestic and commercial properties.
We offer free surveys and no-obligation quotes from experienced and insured Gas Safe Registered engineers.
Air Conditioning Installation, Service & Repairs
Experienced and insured Gas Safe Registered engineers
Free no-obligation surveys and quotes
No call-out charges for repairs
Air Conditioning At Home
With a domestic air conditioning system, your home will stay cool during hot weather.
All types and sizes of residential properties will benefit from our domestic Air Conditioning services, which include installation, servicing, and repair.
Air Conditioning At Work
In addition to our domestic services, we offer commercial air conditioning for businesses and companies in Benfleet.
Commercial Air Conditioning aims to provide employees and customers with a comfortable and safe environment. Some production methods also require Air Conditioning.
Our installation, service and repair services for Commercial Air Conditioning systems cover all types of businesses and premises.
Why Your Home Or Business Needs Air Conditioning
Here are a few reasons why your home or business could benefit from Air Conditioning
It makes Life More Comfortable
Heat and humidity are controlled by air conditioning to keep you comfortable indoors on those blazing summer days and hot and sticky nights.
You'll Sleep Better
Air conditioning in your bedroom helps you sleep better and maintain a healthier lifestyle.
Protection Against Heat-Related Illnesses
The possibility of heat exhaustion and heat stroke (both of which can be fatal) is reduced with air conditioning.
Improved Air Quality
Air Conditioning Filters dust, allergens, and other particles from the air, improving air quality and making the home healthier for people to live in.
Humidity Control
There is a reduction in humidity levels in the air as a result of running air conditioning, which prevents the growth of mould and mildew in the home.
Improved Work Productivity
An air-conditioned work environment promotes employee productivity and makes the work environment happier and healthier.
Electronics & Equipment Protection
As a result of air conditioning, electronics, equipment and machinery are protected from overheating, which prolongs their lifespan and reduces maintenance and repair costs.
Design & Installation
Our air conditioning design and installation services provide a variety of benefits.
Our engineers are highly experienced and knowledgeable about air conditioning units, so they can provide you with the best advice on which system would work best for your home.
Our engineers will help determine the best system for your needs and budget.
Once we know what you require, we'll acquire the system and its parts at the best possible prices. Our installation costs are very reasonable too.
Our team of qualified engineers will design, install and maintain your system, so it meets safety requirements and cools your space as efficiently as possible without wasting energy.
We strive to provide our clients with the most reliable and professional air conditioning installation service tailored to your requirements.
Servicing
Air Conditioning compliments modern living and working, maintaining a healthy and comfortable temperature. Whether at home, the office air conditioning units filter out allergens while providing cool air on those hot days.
But like any other appliance, if not adequately maintained, an air conditioning system will become inefficient over time with increased energy consumption and rising costs to run it. Neglected systems can also break down, requiring expensive repairs.
The importance of having your air conditioning serviced annually cannot be overstated.
Servicing ensures Air Conditioning runs efficiently and uses minimal energy while saving money on monthly fuel bills.
During the service, an engineer will inspect the system to identify underlying faults that have the potential to become significant issues down the line.
Also, the unit's internal components are cleared of dust and dirt that could obstruct airflow.
Refrigerant levels are checked alongside electrical components such as sensors to ensure everything's running correctly.
Once all maintenance tasks have been completed, your system is switched back on and tested to verify accurate temperature control throughout your space.
Lastly, once the service is completed, the engineer will issue a service record which you may need to verify your warranty or insurance.
Annual servicing is paramount if you want to reap the maximum benefit from your Air Conditioning system.
We will happily Service your Air Conditioning System. Please get in touch for more information.
Repairs
At TM Hughes & Son, we understand that at certain times of the year, Air Conditioning systems, whether in residential or commercial properties, are essential for the comfort and even health of the occupants and the running of businesses.
That is why we ensure our engineers are on hand for same-day repairs to get your system up and running in case of a fault or breakdown.
Our engineers are well-versed in identifying and repairing all air conditioning issues, from refrigerant leaks and drainage problems to electrical troubleshooting and sensor malfunctions.
We have the best diagnostic tools available to accurately diagnose and quickly repair any issue you may be experiencing with your Air Conditioning.
Upon arrival, our engineers will inspect your system thoroughly to assess the problem and determine the solution before providing a price for repairs.
Our Repair services include no call-out charges.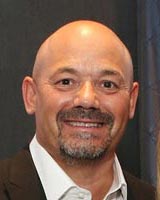 Hi, I'm Terry the founder and owner of TM Hughes & Son Gas Services
Please get in touch using the Phone Numbers or Contact Form below
---
---
---
---
Get A Price Now
Call Us – 01268 351075
Email Us or Request A Call-Back
---
---
0% Finance
For Boiler Installations & Repair
---