---
Air Conditioning Basildon
Installation, Service & Repairs
---
---
---
TM Hughes & Son Gas Services Ltd is a family-run business offering Air Conditioning Services in Basildon.
We have a team of experienced and insured Gas Safe Registered engineers who are available to provide free surveys and no-obligation quotes.
We provide various air conditioning solutions for residential homes to commercial premises for all budgets and requirements.
Whether you're looking for a new air conditioning system or need maintenance or repairs on an existing one, we can help you.
Domestic Air Conditioning
Domestic Air Conditioning systems are built to ensure homes are cooled during hot weather.
Our Domestic services cover installing, servicing and repairing air conditioning units in residential properties of all types and sizes.
Commercial Air Conditioning
Our Commercial Air Conditioning services are similar to our domestic services but are geared towards businesses and commercial enterprises.
Air Conditioning ensures commercial spaces are cooled to provide a comfortable and safe environment for employees and customers.
Our services include the installation, service and repairs of Commercial Air Conditioning systems for all types of businesses and premises.
Benefits Of Air Conditioning
Air conditioning provides several benefits, including.
Comfortable Living
Air conditioning regulates indoor temperatures so that you can stay comfortable during hot and humid weather.
Better Air Quality
Air conditioning units filter out dust, allergens, and other airborne particles, improving air quality and creating a healthier living environment.
Reduced Humidity
Air conditioning reduces humidity levels in the air, which helps prevent mould and mildew growth and improves comfort.
Increased Productivity
Air conditioning helps employees stay comfortable and focused in a work setting, leading to increased productivity and a happier, healthier work environment.
Better Sleep
Air conditioning regulates bedroom temperatures, improving sleep and overall health.
Reduced Risk Of Heat-Related Illnesses
Air conditioning helps prevent heat exhaustion and heat stroke, which can sometimes be life-threatening.
Protection Of Electronics
Air conditioning helps prevent electronics from overheating, prolonging their lifespan and preventing costly repairs.
Overall, air conditioning provides several benefits that can improve comfort, health, and productivity in residential and commercial settings.
Air Conditioning Installation
Air Conditioning requires the expertise of experienced professional engineers who ensure proper installation and that it runs efficiently and safely.
Our Air conditioning installation services provide a variety of benefits, which include helping you choose the right system for your unique requirements and budget, getting the system and parts at the best prices, installing the system correctly and setting up the system, so it runs efficiently and doesn't waste energy.
We have access to various makes and models of air conditioning units, so our engineers can find one that will suit your exact needs.
Our engineers understand precisely how each type of Air conditioning unit works, so they can advise you on which model would be most suitable for your space regarding energy efficiency, size, noise levels, etc.
We will design and install the perfect Air Conditioning system for your home or business. Please get in touch to arrange a free, no-obligation survey and quote.
Air Conditioning Servicing
Air conditioning is an essential part of modern life. Whether in the home, office or car, air conditioning helps keep us comfortable and healthy by filtering out allergens and providing cool air on hot days.
But like any other appliance, if adequately maintained, Air Conditioning will become efficient over time, consuming more energy and costing more to run. Neglected systems can also break down completely, which case will require repairing.
That's why having your air conditioning serviced annually is essential, ensuring it runs efficiently and uses as little energy as possible.
An efficient unit will save you money on your monthly electricity bill while reducing its environmental impact.
During the service, an engineer will identify any underlying faults which have the potential to become severe and expensive issues.
During the service, the internal components of the Air Conditioning unit are fully cleared of dust and dirt, which may obstruct airflow.
The refrigerant levels are checked, along with the sensors and electrical components.
Following the service, your air conditioning is switched on and tested to ensure it's running correctly and cooling your spaces to the correct temperatures.
Following the service, the engineer will write you a service record. The service record is vital to keep warranties validated.
For example, many stipulate that the Air conditioning system must be serviced annually by a competent engineer for the warranty to remain valid.
Air Conditioning Repairs
TM Hughes & Son engineers undertake repairs to residential and commercial air conditioning systems.
We will get an engineer out to you the same day if you're experiencing any issues with your system. Our repair services include no call-out charges also.
Our experienced engineers are highly experienced in Air conditioning faults and are equipped with the best diagnostic tools to find and repair any issue quickly and accurately.
Typical Air Conditioning unit repairs include refrigerant leaks, drainage issues, sensor problems, electrical troubleshooting, etc. We cover them all.
No matter your air conditioning problem, our team is on hand to get your system up and running again as soon as possible.
Get In Touch
If you're interested in having an Air Conditioning unit installed or need service or repairs on your existing system, please get in touch using the phone number or contact form below.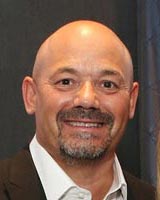 Hi, I'm Terry the founder and owner of TM Hughes & Son Gas Services
Please get in touch using the Phone Numbers or Contact Form below
---
---
---
---
Get A Price Now
Call Us – 01268 351075
Email Us or Request A Call-Back
---
---
0% Finance
For Boiler Installations & Repair
---